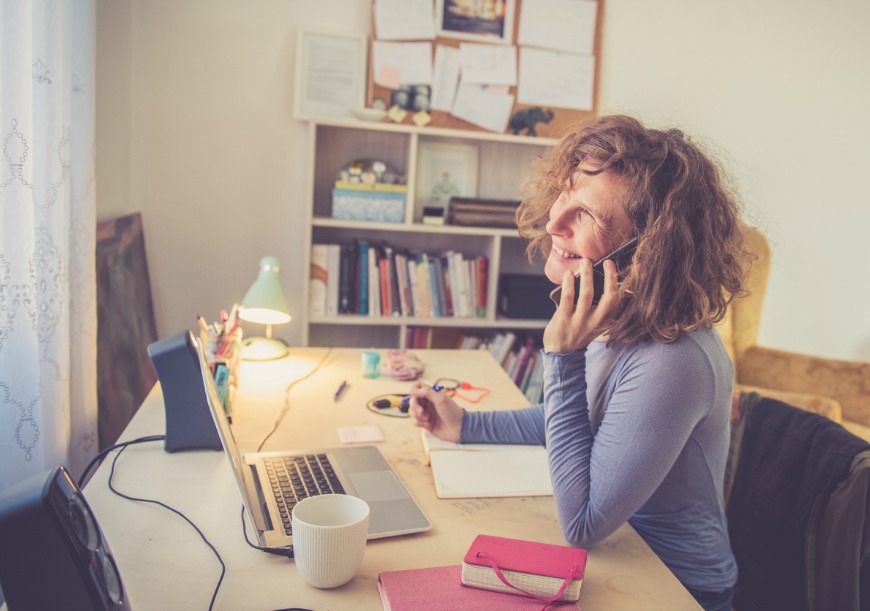 As many of us continue adjusting to remote work, it may be a good time to reinvent your home office space. Read on to discover a few smart investments that can take your home office to the next level.
A Smart Printer
If you're tired of wrangling your old, clunky printer, it might be time to finally get a smart printer. Print, scan, or copy with ease and keep your business moving forward with the Canon Pixma TS9120. Photos print in beautiful, high-quality resolution with the option to quickly apply filters before you print. Better yet, this printer connects wirelessly to all of your devices (yes, including your phone) via Bluetooth, Google Cloud, or even social media, so you can tap, print, and go in seconds.
Wireless Earbuds
Block out the noise of your kids in the other room and get in the zone with a little help from the Optoma NuForce BE Sport4 wireless earbuds. With ten hours of battery life and fast charging capabilities, these lightweight earbuds will carry you through your 9 am conference call, 6 pm workout, and everything in between. And in a world where many headphone brands cost hundreds of dollars, the Amazon Prime price tag will keep you on budget.
A Video Doorbell
Don't let the doorbell pull you away from your office (or your to-do list) just as you're getting focused. Instead, use Ring Video Doorbell's WiFi-connected video camera to quickly check on your front porch from your smartphone. Whether it's UPS or some Girl Scouts from down the street, you'll know right away whether you need to step away from your desk to get the door. Plus, this popular product comes with lifetime purchase protection, customizable motion zones, and a straightforward installation process that won't take half the workday to complete.
A Smart TV
Working from home doesn't mean you have to work in isolation. When you use the Samsung 4K Ultra HD Smart TV for high-quality video conferencing, you can connect with clients, coworkers, and family around the world from the comfort of your home office. This TV comes with the One Connect Box, which connects any device wirelessly, so you can say goodbye to cluttered wires. Plus, when your workday is over, your office can double as a home theater or gaming room!
Faster Internet
Smart devices are great tools that can take your home office to the next level, but you'll need to make sure your internet can power them all. After all, it's hard to close a deal when your conference call freezes right at the moment of truth! Don't let slow internet hold you back. Instead, call Northcentral Connect today to ensure you have the high-speed connection you need to power your career and your home office!